About me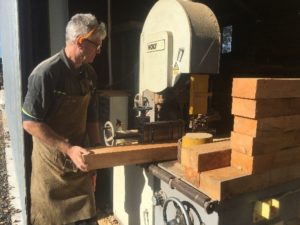 I started as an apprentice joiner in Wellington over 40 years ago. Moving to Christchurch in the 1980's I started my own kitchen joinery business which I had for 25 years. This successful business was sold in 2005.
My next venture was starting Macrocarpa Supplies Ltd after I bought a Mahoe saw mill in 2005, specializing in firewood, timber, sleepers etc. This business was sold to my son Kent in 2014.
Since 2014 I have been making outdoor furniture and working on other projects. My other son Brett bought Woodpecker Signs in 2014, I contribute by selecting and preparing suitable macrocarpa slabs for his signs.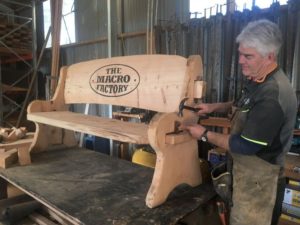 The Macro Factory was established in 2017 after deciding it wasn't time to retire. Most of the timber is supplied direct from Macrocarpa Supplies saw mill.
We are based Lincoln, and supply throughout New Zealand.
I work with architects, builders, clients on special projects as well as commercial & hospitality projects.eg, large 4 metre tables for outdoor areas, bar leaners, table tops